Hi Swifties! (That's a new title.)

Everyday (until December 13th), we'll write something about Taylor Swift. Why? It's Taylor's birthday on the 13th! Exciting! Also, in these post (except today), you'll see one of 25 (she's turning 25) different polaroids you can print. Like today's. That's 13 Polaroids to print! Crazy! Let's get started.

1. The glasses.




2. The Fish named after her fan name from "The Little Mermaid: Ariel's Beginning"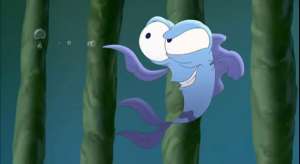 3. The cats!





4. All things 13!




All Things 13!

5. Her favorite color, white.





6. The Baked Goods Chart (in Taylor's home)




Cookies...I agree with Taylor!

7. The Hair Evolution!




She totally rocks the braid. Love it!

8.The SURPRISE face!





9. Top Words in 1989...





10. Christmas Trees.






11. 1989




12. Books...

Books have inspired Taylor to write about her personal life.





13. Inspired by her the most, me!


We hope you enjoyed this post! Look forward to tomorrows!
Happy Taylor Days, Swfities!!
Love,
Bellise
Pictures from: vulture.com