Hey, Girls!

You guys going camping soon? Well make sure before you go, you share with your family these awesome camp hacks. Let's go!

1. A Tic Tac box makes a perfect tackle box. Or we can call it a tic 'tac'kle box. ;)
2. Adding sage to your campfire or pit keeps away bugs, especially mosquitoes.
3. Forget the graham crackers? Here's a great s'mores hack: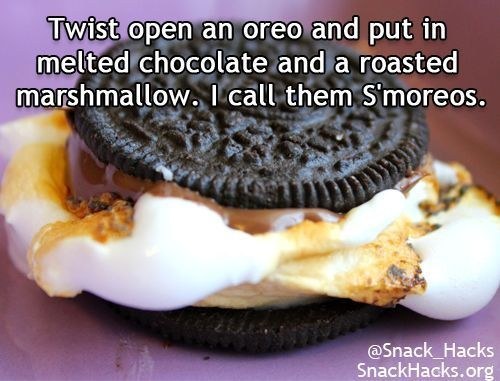 4. Stovetop popcorn (like Jiffy Popcorn) can be made over a campfire.
5. Make eggs and bacon over a campfire: