Have you solved Cerise's secret message we found a few weeks ago? The Girle's' and I just found out what it is. The code is 'I Come from the deepest, darkest brim there is"

Brim? What's a brim? Is like something on a hat? Who knows? But, we also found this text message that was accidentally sent to Breyer.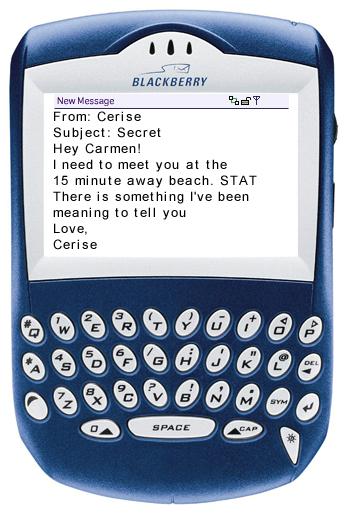 Did Carmen agree? Maybe? We're going to be at that beach anyway. Just in case.


Don't go away! There are many more secrets to uncover.