Hey Girle's'!

I don't know if you know but October is super cool. 'Why?' you ask. Well, there are many reasons. Let me explain.


Reason #1: Halloween

Halloween is so fun! You can dress up and pretend to be a character you love. Some of you might throw a Halloween party or go trick or treating with your friends. It's so fun! Especially when your Queen Elsa this year. :)






Reason #2: It's National Pizza month


Okay...that's just awesome! National pizza month! We're going to have to have pizza all month. :)

Pizza is one of my favorite meals. Pizza is awesome! :)








Reason #3: It's my birthday on October 10th!

Birthdays are awesome (especially when your born during National Pizza month. Yum!). Especially in my family. They always plan the best birthday ever! When they tell you your getting a One Direction doll when you know you're getting a Frozen doll, you know it's going to be awesome!



Reason #4: I just found out it's National Dessert Month and National Cookies Month (if you like Chilli, it's also National Chilli Month)

Man, do I have the best month or what! Being born in the month of National Cookies Month and National Dessert Month is a dream come true. Yum! Birthday + National Cookie Month = Tons and tons of cookies!






Reason #5: Opals & Tourmaline


Opals are beautiful! They really are. Especially in person. I'm really happy that that's my birthstone. It's like I own the Opal. :) I


Tourmaline is beautiful, too. It's my second birthstone. It's the more modern version of the October birthstone.

It is said that is the Opal is not worn by someone born in October, the stone will break.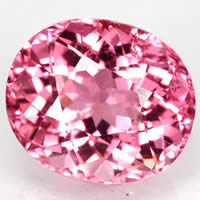 Reason #6: October = 8


I just read October means 8. In ancient Roman times, October was the eighth month.

Guess who's favorite number is 8? Mine! That must be why I love 8 so much!!

Reason #7: National Popcorn, Pork, and Sausage Month


I'm getting more and more excited every time I read something new! Popcorn, pizza, pork, cookies, and dessert. I LOVE OCTOBER!





Reason #8: Calendula

The Calendula is the flower of October. Check it out.




Reason #9: Columbus Day


Columbus Day is a few days after my birthday. Sadly, this year it's on a Sunday. So, I won't get an extra long weekend. :(


Reason #10: National Adoption Month


October also is the National Adoption Month for animals! Yay! Adoption for everyone. :)



So, that's pretty much why I love my birthday month. If you want to see some fun facts about your b-day month, just leave us a comment down below.

You'll see a b-day post on October 10th! :)

Love,

Bellise/ EG